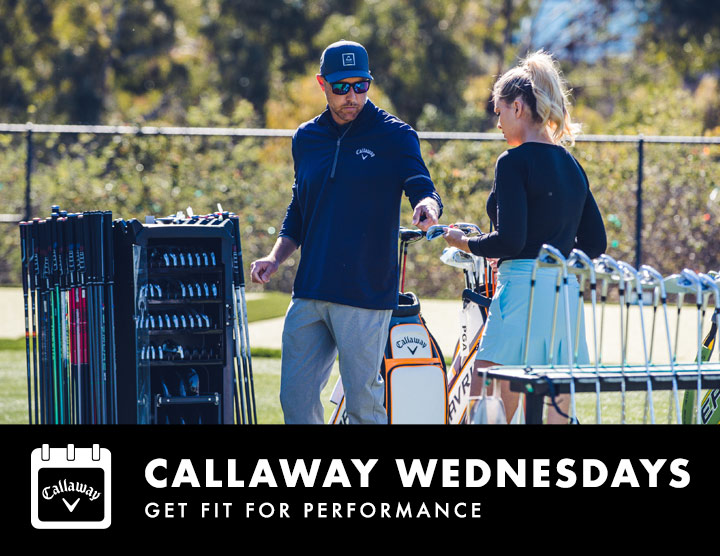 A Callaway product fitting expert will be available on the following Wednesdays
to conduct club fittings, offer product trial, and answer questions.
Get fit for Callaway metals, irons, or wedges
Try the entire Callaway golf club lineup
Have your Callaway product questions answered
Fittings conducted with the latest Callaway golf balls
Data collected with TrackMan ball flight monitor
Reserve an appointment from the link provided. Walk ups welcome if space is available.
Callaway Wednesdays – May 19th, June 2nd, June 9th, June 16th, from 1PM to 5 PM. Go to Club Fitting Events to book an available appointment.